5 Plant-Based Influencers to Follow Now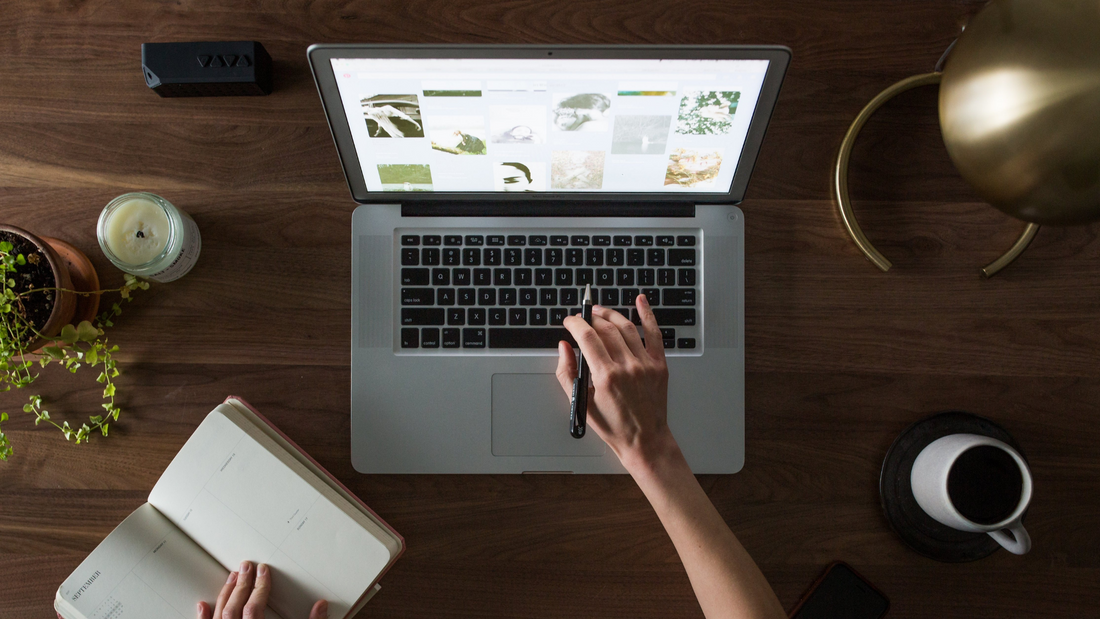 We live in a world in which animal-based foods are so normalized that we do not even recognize it as a belief system. Our cultural heritage, family traditions, and educational systems, proclaim the benefits of animal-based foods, with those who question these narratives being seen as outliers. 
While the plant-based lifestyle is becoming less of a fringe movement, navigating the cultural landscape and sorting through the sea of information can seem overwhelming to the plant-based curious.
This article provides insight on five plant-based health advocates worth following. They are all medical professionals who are united in their belief in whole plant food nutrition, but they have different "flavors" to their style of advocacy and education.
If you are new to the plant-based lifestyle, you can't go wrong with following these influential people.
1. T. Colin Campbell, PhD
Colin Campbell is an American biochemist who specializes in the effect of nutrition on long-term health. He is an icon in the research of plant-based nutrition and is credited with coining the term "whole-food plant-based diet."


Dr. Campbell was raised on a dairy farm that was in his family for generations. He grew up with a sincere belief in the profound health benefits of animal protein. However, his own research in rural China led him on the path to the discovery of – in his own words – "the multiple health benefits of consuming plant-based foods, and the largely unappreciated health dangers of consuming animal-based foods." In the documentary PlantPure Nation, Dr. Campbell's son and grassroots plant-based health advocate, Nelson Campbell, said of his dad, "But for someone in search of truth, nothing is off limits, including one's own biases."
Dr. Campbell has now been dedicated to the science of human health for more than 60 years. His primary focus is on the association between diet and disease, particularly cancer. Dr. Campbell has authored several books, most notably the iconic The China Study, as well as New York Times bestseller Whole, The Low Carb Fraud, and The Future of Nutrition. Several documentary films feature Dr. Campbell and his research, including Forks Over Knives, Eating You Alive, Food Matters, and PlantPure Nation. He is the founder of the T. Colin Campbell Center for Nutrition Studies, which focuses on plant-based nutrition for health while exploring the harmful health, environmental and cultural impacts of the current food system based on animal agriculture, the marketing of ultra-processed foods, and the policies that prop up these industries. 
2. Michael Greger, MD, FACLM
Dr. Michael Greger is the Founder and President of NutritionFacts.org, a science-based nonprofit organization providing the latest information in nutrition research with over 2,000 short, easy-to-understand videos on a myriad of food, health, and nutrition topics. These entertaining videos are characterized by Dr. Greger's dry humor and mild sarcasm.
In service to the public, Dr. Greger has written many books, including bestsellers, How Not to Die, How Not to Diet, and cookbooks of the same names. His Daily Dozen app is one of the simplest ways to track your efforts to live a plant-based lifestyle. In 2005 Dr. Greger joined the farm animal welfare division of the Humane Society as Director of Public Health and Animal Agriculture. Dr. Greger has lectured at the Conference on World Affairs, the National Institutes of Health, and countless other symposia. He has also testified before Congress.
Dr. Greger's journey was inspired by his grandmother, who was diagnosed with end-stage heart disease at the age of 65 and was, in Dr. Greger's words, "sent home to die." After discovering a whole-food plant-based diet, Dr. Greger's grandmother got out of her wheelchair within three weeks and was soon running 10 miles a day! She lived another 31 years, enjoying her six grandchildren until age 96.
3. Neal Barnard, MD
Dr. Neal Barnard is the Founder and President of the Physicians Committee for Responsible Medicine (PCRM), whose mission is saving and improving human and animal lives through plant-based diets and ethical and effective scientific research. Established in 1985, the PCRM vision is to create a healthier world through a new emphasis on plant-based nutrition and scientific research conducted ethically, without using animals. 
Dr. Barnard has authored many books on various health topics, including diabetes, cancer, weight loss, brain function, hormonal imbalance, and food addiction. Based in Washington D.C., Dr. Barnard urged the Federal Government to address the underlying health conditions that befall most people who suffer and die from COVID-19, conditions that can be prevented or reversed by living a plant-based lifestyle. In 2016 Dr. Barnard established the Barnard Medical Center, providing both in-person and telehealth services.
In 2001 PCRM started the award-winning Food for Life program. This program provides live instructor-led classes on various health topics and includes cooking demonstrations and culinary tips for both the plant-based curious and seasoned enthusiasts. PCRM also offers a 21-day kickstart program for new plant-based eaters, which includes a convenient app. Dr. Barnard has appeared in many documentaries and is a regular on PCRM's The Exam Room Podcast, hosted by weight-loss champion Chuck Carroll, who lost 265 pounds and keeps it off by eating a plant-based diet.
4. Milton Mills, MD
Dr. Milton Mills practices urgent care medicine in the Washington D.C. area, and has served previously as Associate Director of Preventive Medicine and as a member of the National Advisory Board for Physicians Committee for Responsible Medicine. He has been a major contributor to position papers presented by PCRM to the United States Department of Agriculture regarding dietary guidelines for Americans and has been the lead plaintiff in PCRM's class action lawsuit that asks for warning labels on milk.
Speaking of milk, in 1999 Dr. Mills co-authored a journal article with Dr. Neal Barnard regarding the inherent racism of the USDA recommendation for dairy. Dr. Mills cites the high percentage of people of color, including African Americans, who have lactose intolerance. In the 2020 USDA Dietary Guidelines meetings, Dr. Mills blasted the USDA for recommending dairy products that were making the African American population sick. Due to pressure from Dr.  Mills and many plant-based medical professionals and health advocates, the USDA 2020-2025 dietary guidelines include dairy-free soy alternatives.
A devout Seventh Day Adventist, a religious population of 40% plant-based eaters, Dr. Mills proclaims Biblical support for a plant-based diet, environmental stewardship, and compassion for animals. His Plant Based Nation website contains many lectures on the health, cultural, and spiritual considerations of the plant-based lifestyle. He has appeared in many documentaries, including What the Health, The Invisible Vegan, Vegucated, and Processed People.
5. Julieanna Hever, MS, RD, CPT
Julieanna Hever, the trademarked Plant-Based Dietitian, has helped thousands of people lose weight and achieve optimal health by living a plant-based lifestyle. Julieanna has a very personable style that makes her relatable to the public, speaking not only about the facts of nutrition, but also the life challenges that keep us from being our best and most healthy selves.
Along with being a Registered Dietician and a Certified Personal Trainer, as well as having a Master of Science Degree in Nutrition, Julieanna earned a Bachelor of Arts in Theater. Julieanna enjoys presenting in person and on the screen, hosting her own show What Would Julieanna Do from 2012–2014. She has also appeared on The Dr. Oz Show and The Steve Harvey Show, and she speaks and consults with clients around the globe. Julieanna is a content contributor for Forks Over Knives and the T. Colin Campbell Center for Nutrition Studies Plant Based Nutrition Certificate program.
Julieanna hosts the Choose You Now podcast and recently wrote a book of the same name, which has received great reviews by many plant-based A-listers. Her podcasts are diverse in covering very specific nutritional information along with more abstract concepts that keep things relatable to all audiences. She has written 6 books. Idiot's Guide to Plant Based Nutrition provides comprehensive nutrition education with a format and semantics that are palatable for the plant-based novice. The Healthspan Solution encourages readers to shift from thinking of health from the perspective of mere longevity to living a robust lifestyle throughout the years. Julieanna provides a wealth of plant-based education, resources, and encouragement on her website.