How it Works
Every meal you replace with 100% whole food, plant-based is a win.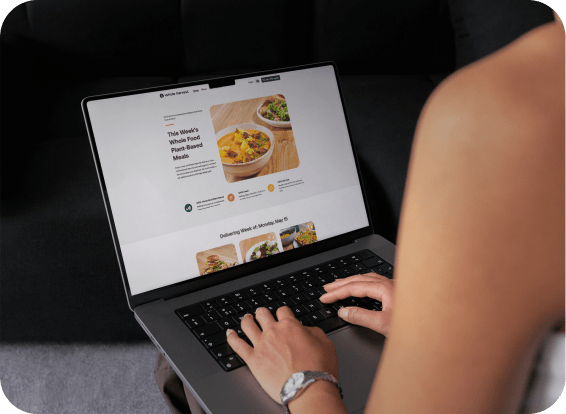 1. Place Your Order
Build your own customized box of grain bowls, comfort foods, and snacks. We ship it to you fresh and ready to eat.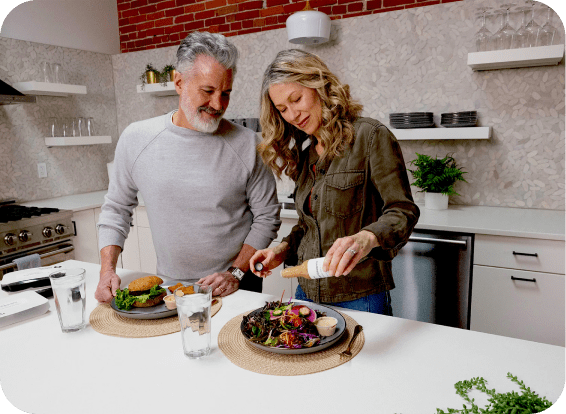 2. Eat Delicious Food
Whether you're discovering new recipes or revisiting favorites, you'll fill lunch or dinner with rich, rewarding flavors.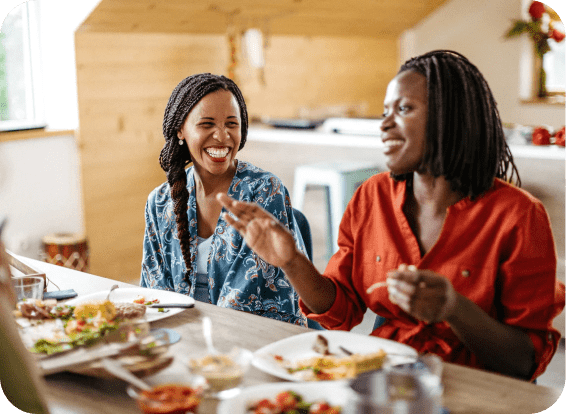 3. Celebrate the Wins!
This is a journey. Every meal you replace with 100% plant-based food is a win and a big step towards a healthier, happier life.
Are plant-based meals good for weight loss?
What does the best available balance of scientific evidence show is the optimum way to lose weight? A diet centered on whole plant foods appears to be a safe, simple, sustainable solution to the obesity epidemic.
"In addition to lowering the risk of developing type 2 diabetes, there is also evidence that plant-based diets, can be effective in treating and managing type 2 diabetes by improving glycemic control, body weight, and cardiovascular risk factors."
— Neal Barnard, MD, FACC, President, Physicians Committee for Responsible Medicine

"When you adopt a WFPB lifestyle, you can increase the odds that you will achieve a healthy body weight and increase your energy levels. You can achieve profound health benefits by including more whole plant-based foods on your plate."
— T. Colin Campbell
Center for Nutrition Studies
"Individuals consuming more plant-based diets have lower rates of overweight and obesity than those whose diets include or emphasize meat and refined foods. Plant-based patterns are lower in fat and cholesterol and promote both weight loss and long-term healthy weight maintenance."
— American College of Lifestyle Medicine
Hi everyone — 
Losing weight can be a daunting task, especially when it comes to meal planning and preparation. It's no secret that a healthy and balanced diet is essential for weight loss, but who has the time and energy to prepare nutritious meals every day? This is where Whole Harvest comes in.
Whole Harvest offers a solution to the problem of time-consuming meal preparation with a delivery service that provides 100% whole food plant-based meals, expertly prepared by chefs and delivered straight to your door. Each meal is carefully crafted to ensure that it meets all of your nutritional needs, while also being delicious and satisfying to eat.
One of the most significant benefits of Whole Harvest meals is that all of our ingredients are 100% whole food plant-based, which means that they are fresh, all-natural, and minimally processed. Our meals contain no artificial preservatives, additives, or chemicals, making them an ideal choice for anyone seeking to improve their health and wellness.
Whole Harvest offers a range of delicious meal options that are perfect for anyone looking for a convenient and healthy solution to weight loss. Whether you prefer savory soups, flavorful salads, or hearty stews, we have a variety of options to suit your taste preferences. By offering a diverse range of meal choices, Whole Harvest ensures that our customers never feel bored or deprived while on their weight loss journey.
You don't have to sacrifice taste or convenience to achieve your weight loss goals. It's time to say goodbye to meal prep and hello to a healthier, happier you!
Here's to your good health,
Your Support Team at Whole Harvest