Choose between 8-21 chef-prepared meals to be delivered to your front door.
How Our Whole Food Plant-Based Meal Delivery Service Works
From building your box of chef-prepared, whole food plant-based meals to what's in every bite – here's everything you need to know to get started.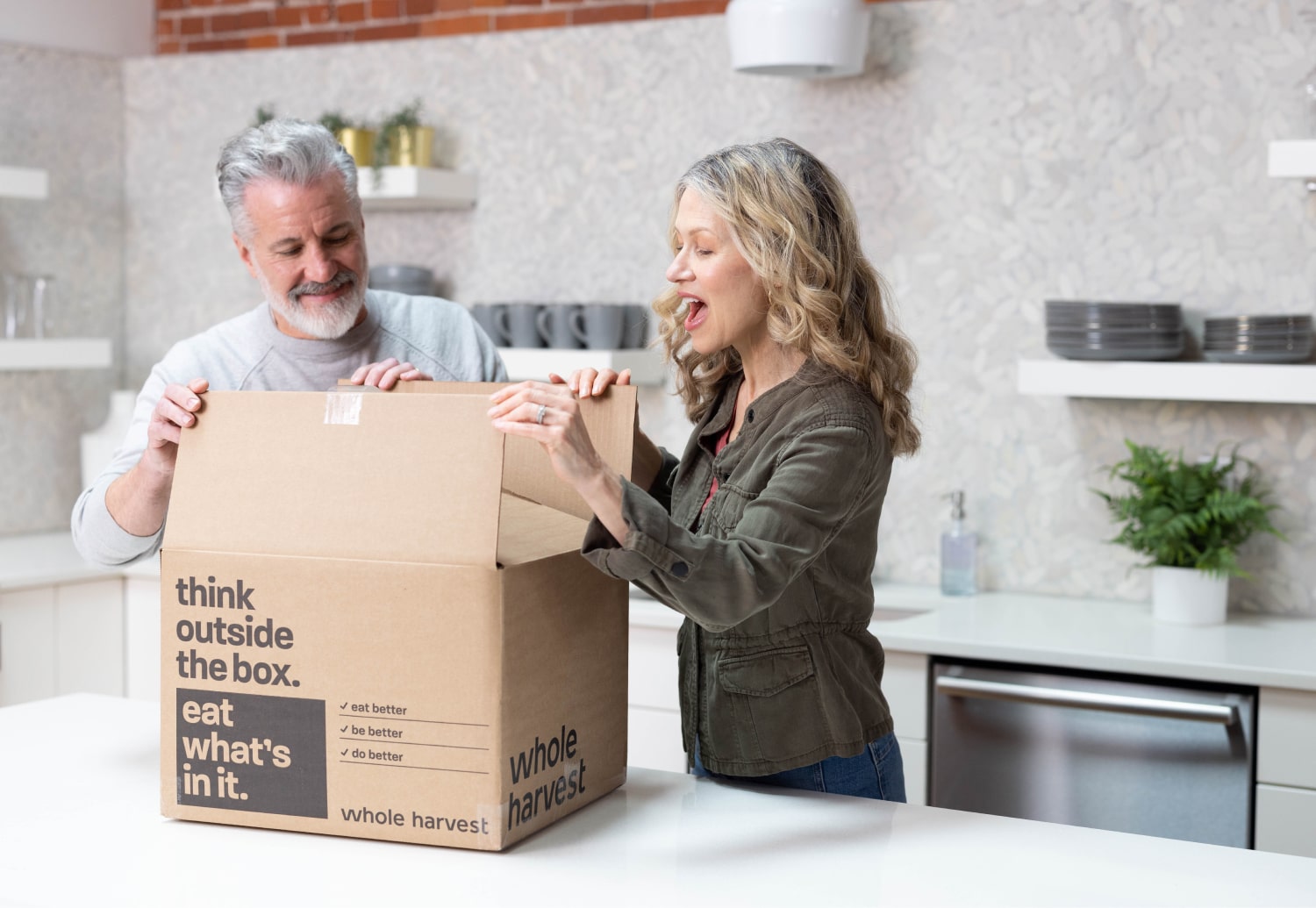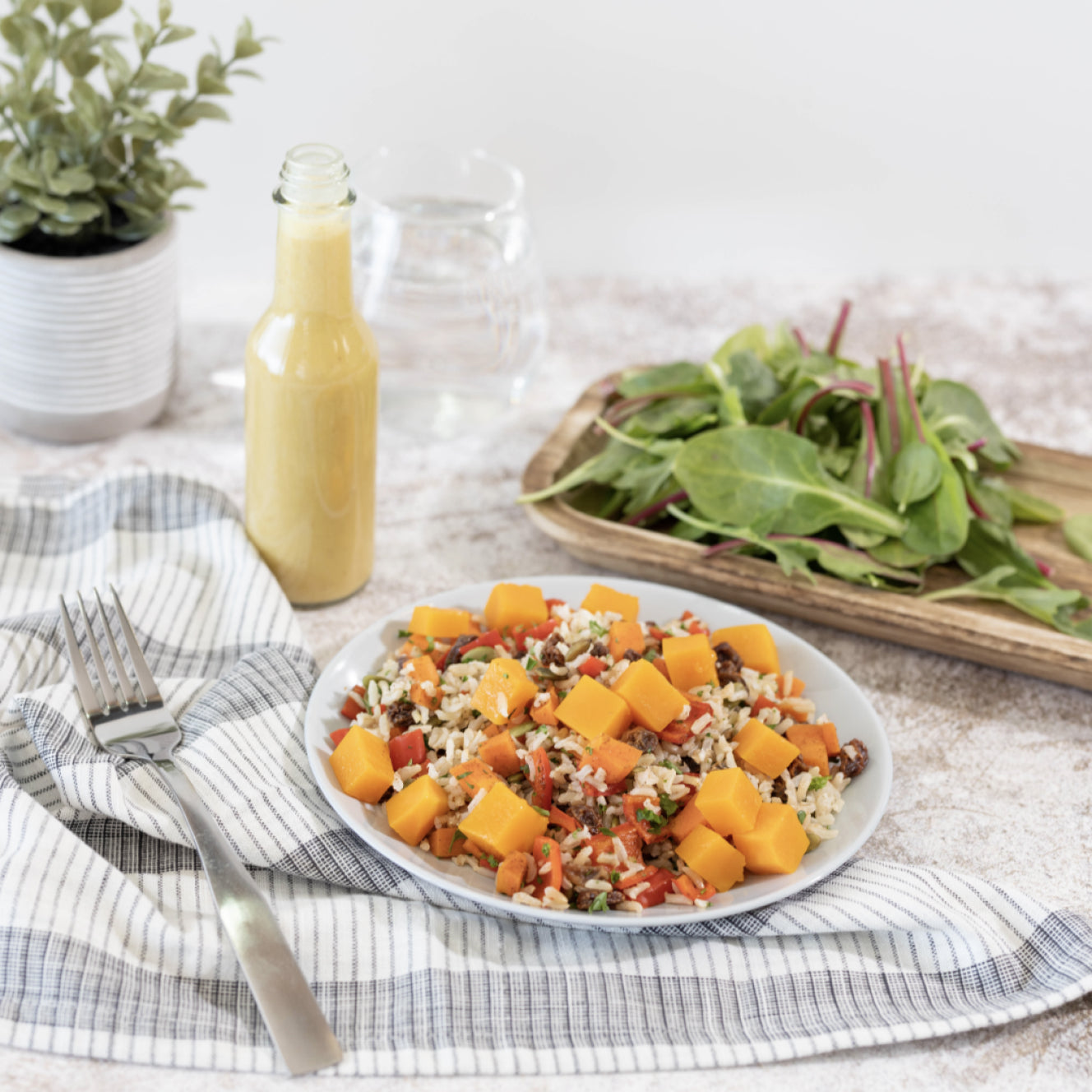 Place your order
Whole Harvest's custom meal boxes let you create a custom order of 8-21 entrees. Make a one-time order or start a weekly subscription. (No commitment required.)
Our chefs prepare your ready-to-eat meals. Simply heat and eat!
They're shipped fresh overnight to your front door in eco-friendly packaging.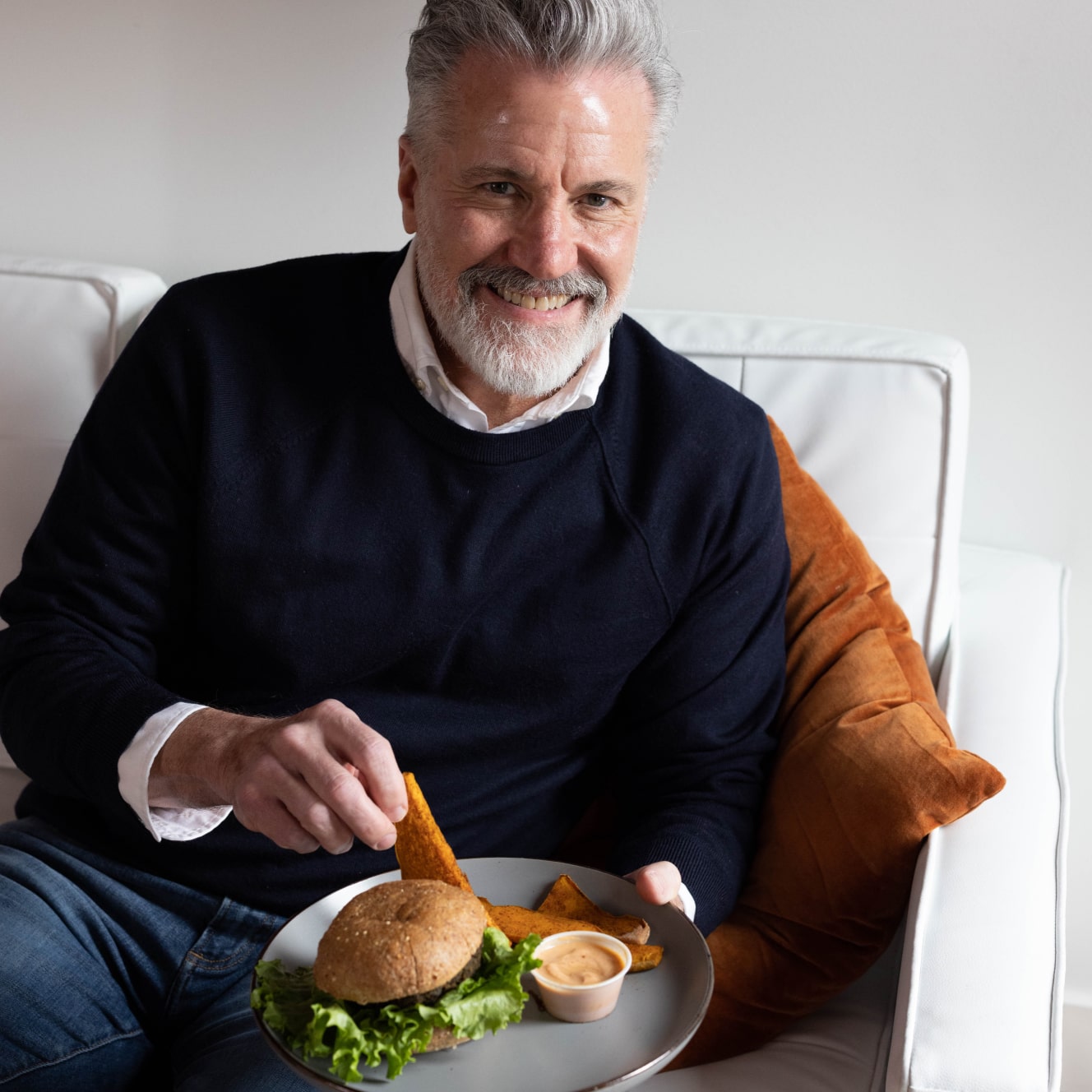 Eat delicious food
Each delivery box features a mix of exciting, international flavors and reimagined comfort foods. You'll have constant variety to help you combat menu fatigue and stay inspired.
Every meal you receive is 100% whole food plant-based. We don't cut corners. You receive fresh food sourced for peak nutrition, hydration, and FLAVOR.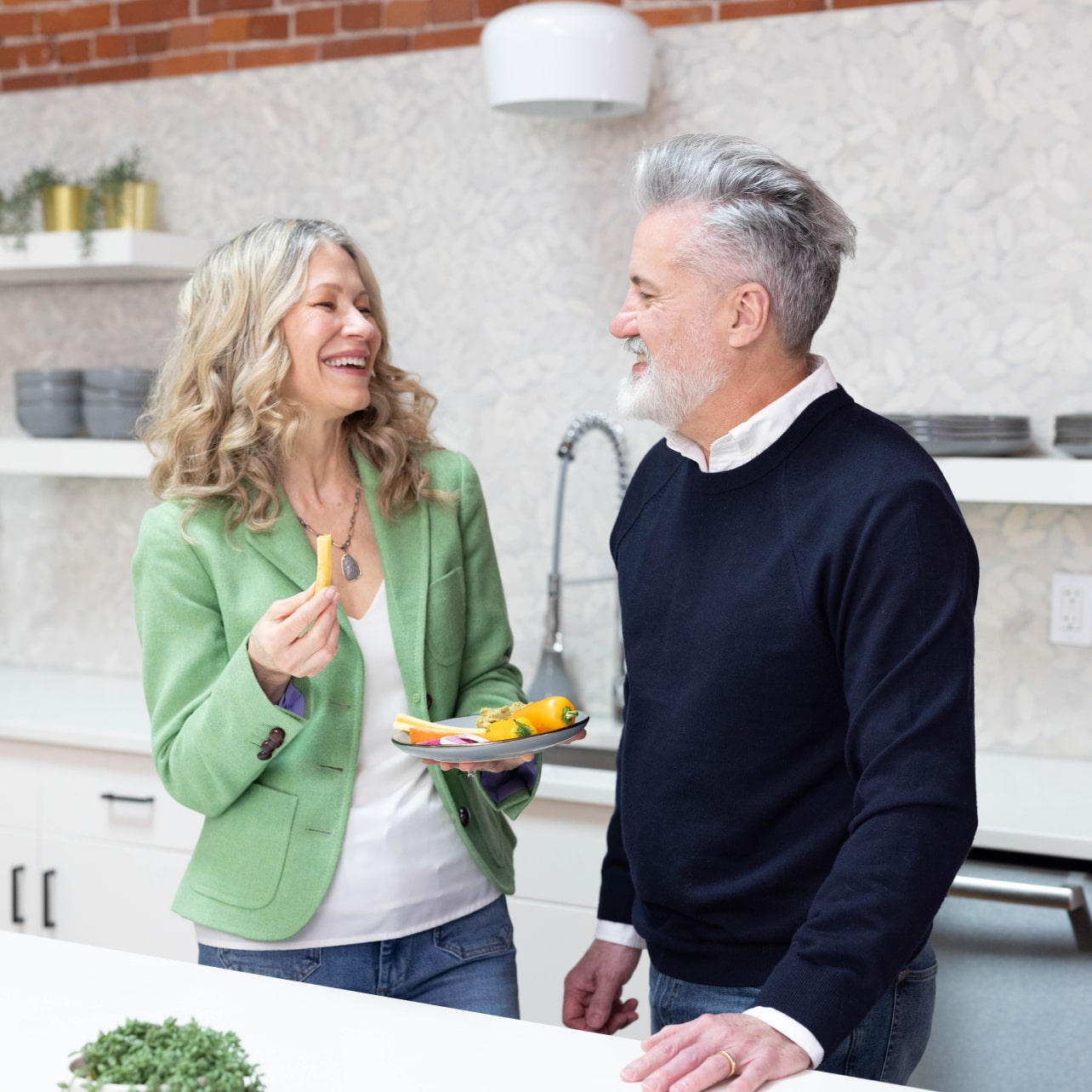 Celebrate the wins
Here's the thing.

Every meal you replace with 100% plant-based food is a win.

So, celebrate every meal you eat. It's a choice you've made for a

happier, healthier life.
Our Promise to You
Led by
Science
Our menus are developed with the help of certified nutritionists, and we offer physician-designed diets for specific medical needs.
Committed to Sustainability
We work overtime to make sure our packaging and production processes are as eco-friendly as possible.
Supporting Local Farms
We support small farms and source in-season, local ingredients whenever possible. Farm-to-table is our constant quest.
Not All Plant-Based Meal Delivery Services Are Created Equal
Whole Harvest
Purple Carrot
Thistle
100% Whole Food, Plant-Based
Prepared and delivered fresh, not frozen
Welcome to the No-Judgement Zone
Too many diet plans make it feel like you're either all-in or a failure from day one. Did the siren call of BBQ ribs win the day last night? We get it. Today is a new day, and we'll work towards a healthier, happier life together.
Choose Your Meals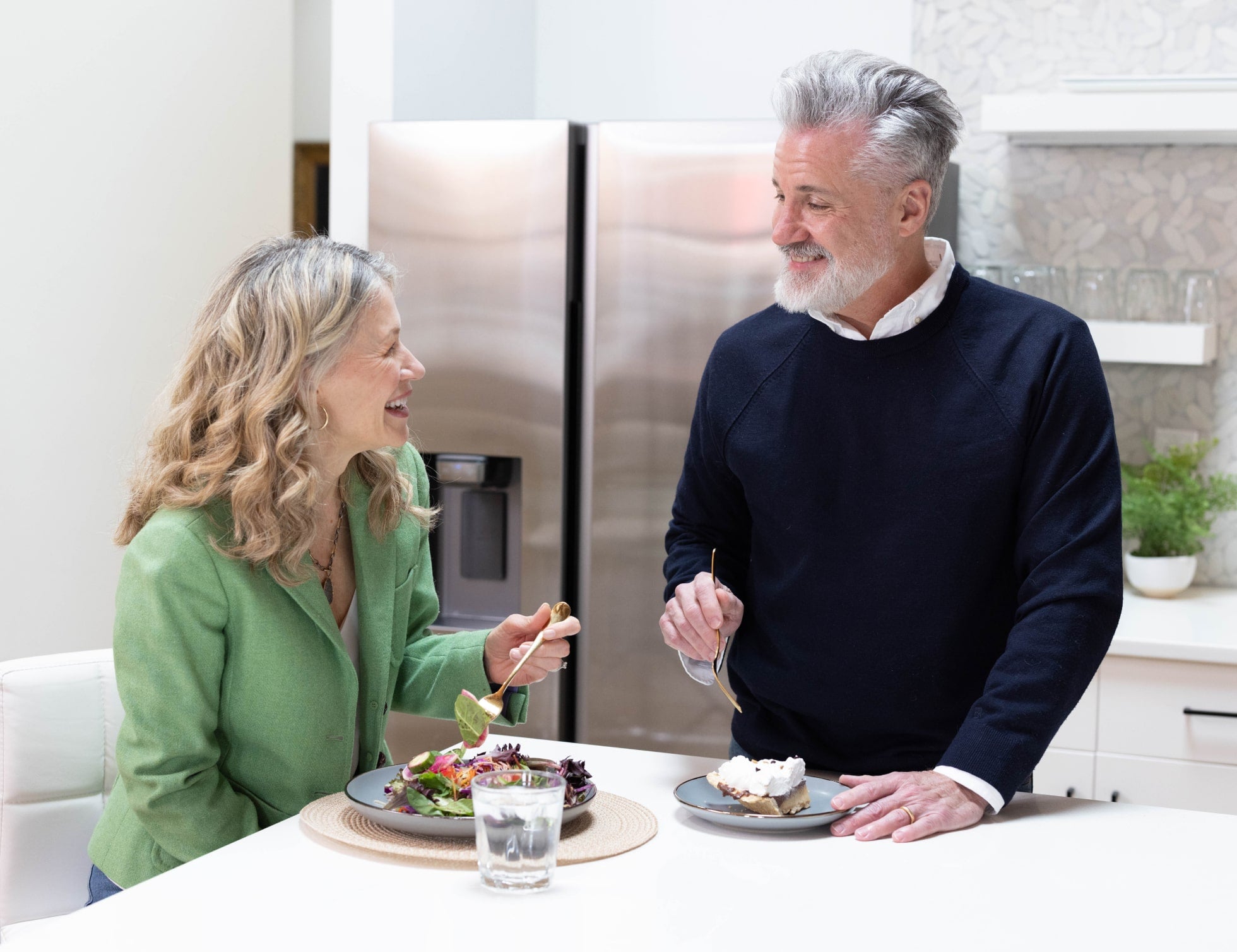 Approved by registered dietitians, doctors, and everyday people
"This has been so very meaningful to me. Food is love to me. It feels like someone really cares when these delicious and healthy foods arrive at my door step."

"Since going to [plant-based] meals in January, I have lost 33 pounds after a lifetime of struggles, I am so glad that [Whole Harvest] meals are available to stay compliant when tired of my own cooking, want to try something new, or short on time for healthy meal prep."

"I was very healthy throughout my life, mainly eating a plant-based diet. A couple years ago, I decided to go vegan for health reasons. I saw that Whole Harvest opened again after the pandemic and I was so excited to try it out. The sign said, 'Whole Food Plant-Based' and that's exactly how I like to eat."

"I love the meals prepared for us simply because they are so savory. My wife and I have sampled a good number of meals and recipes and we have not found the amazing taste and the fabulous textures anywhere else. Love it, love it, LOVE IT!"

"I hope you're around forever. It feels good to have such the convenience of healthy food."