Build Your Custom Meal Box Today!
Choose between 8-21 chef-prepared meals to be delivered to your front door. Here's how it works.
Build Your Box

Click Add to Box on any entrée below. You'll see your "box" fill up in the graphic at the bottom of the screen.

Choose One-Time or Weekly Delivery

You'll do this on the next screen. Most customers choose to subscribe to weekly delivery. You'll receive the same order each week until you rebuild your box and try something new!

Enjoy Your Meals

Your box is on its way, and every whole food, plant-based meal you eat is a step towards a happier, healthier life!
Entrees
Breakfast
New Flavor! Make oatmeal part of your new morning routine. Our creamy steel-cut oats are paired with a comforting spiced apple compote. Start your morning deliciously....

Read More

Enjoy a creamy bowl of deliciousness with our Steel-Cut Oats and Blueberries! This nutritious combination of steel cut oats and blueberries packs a flavorful punch...

Read More

Rise and shine with our Veggie Medley Morning Scramble, the perfect breakfast to fuel your day! We've swapped out the eggs for tofu and loaded...

Read More
Snacks
This is a one-time addition will not be added to each box
Dressings, Sauces & Seasonings
0 Meals
add between 8 to 21
Your Box
No Meals in your box
---
Your Meals
Your Extras
These are one-time add-ons.
Approved by registered dietitians, doctors, and everyday people
"
As a physician, I think this is a very helpful way to eat. I was working to reverse the effects of coronary artery disease and to help control the effects of diabetes. While I was on the Whole Harvest program, my blood sugars were more controlled, and I felt better and had more energy overall.
I had tried other meal delivery services and didn't enjoy them, especially the ones where I still had to cook my own meals. I can go to the grocery store for that!
I liked Whole Harvest much better. The meals were quite tasty and appetizing, and I loved being able to just pull it from the fridge and eat, and I greatly appreciated the built-in portion control. I've struggled with weight most of my life and found it really helped.
Oil-free cooking was new to me! I had been convinced I couldn't eat well without oil, but it was great.
Overall, I was surprised that the whole experience was so easy! I was concerned it would be difficult to have no oil and eat modest portions.
For people trying to get on weight loss diets – I also believe this is the right way to eat. It really changed my mind about keto and high-fat diets. This is much better.
The only way to experience and understand if it's going to work for you and to know how it feels is to do it! Whole food plant-based is a difficult thing to do by yourself. It's a no-brainer to have this kind of support, to not have to worry about the food part of your journey, and to really understand what proper eating is all about."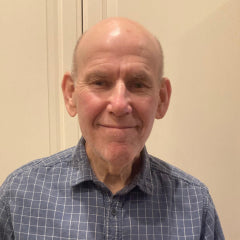 Skip Rosenbloom MD, MPH
Sacramento, CA
"
Whole Harvest was an important bridge for me to get my life back in order after a cardiac event. As part of the Ornish Reversal Program for cardiac disease, we had so much to do between the exercise, meditation, yoga, sessions with the social worker, and education, and I don't like to cook!
Overall, this calmed me down and set me free from having to think about the food. The recovery program was intense, and I already live a busy life.
I loved the soups, bean burgers, and the truffles! I was surprised by the variety of the meals. It was fun. There were many interesting foods I would never have thought to make, and they gave me ideas for the future.
I tried other places to have food delivered before Whole Harvest. This was much better, and it's so hard to find anyone who prepares food without oil, sodium, or other things harmful for cardiac recovery.
I really want people with heart disease to get all the help they can get, and the food is such a major part of recovery. Whole Harvest really follows the recommendation of leading physicians in this field like Dr. Ornish, and Dr. Campbell, and for anyone addressing a cardiac condition, I say give it a try! Give yourself a chance to breathe during recovery."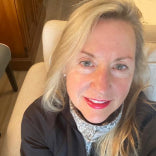 Mary Pat
Whole Harvest Customer