5 Simple Swaps in the Plant-Based Kitchen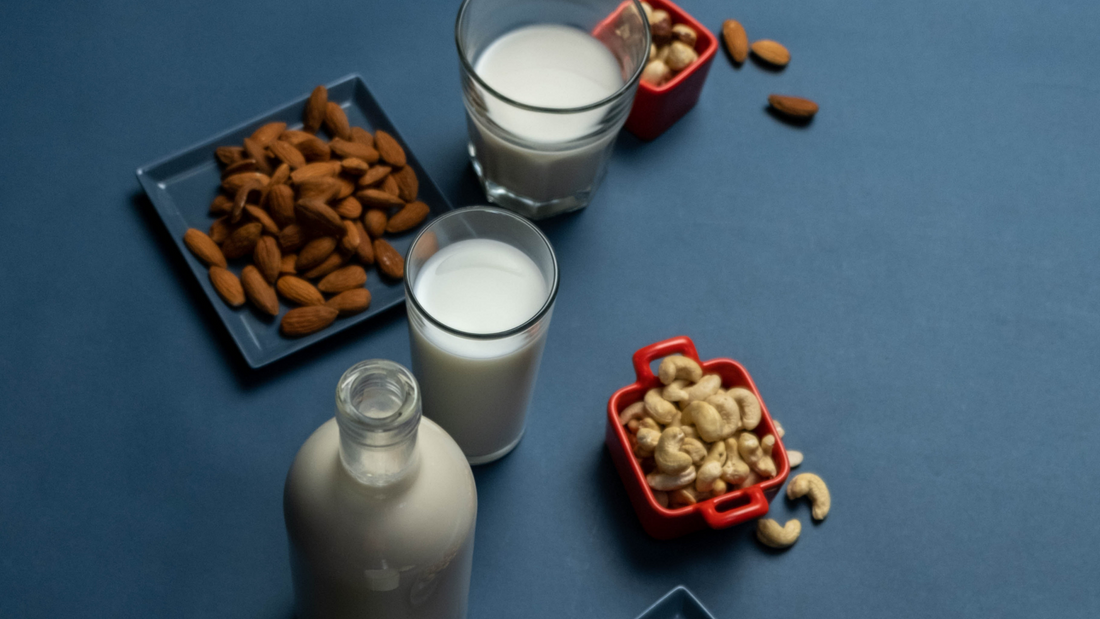 Eating plant-based is simpler than you may think. You can take any recipe you know and love and make it plant-based by making simple and subtle swaps. Here are 5 simple swaps in the plant-based kitchen...
1. Plant Milk
There are an array of milks available that work in different ways in the kitchen. Get unsweetened and plain plant milks for versatility. Any recipe that calls for milk can be swapped with a plant milk. Plant milks can also be used in sauces and dressings. Depending on what you're looking for, plant milks can add subtle flavor or creaminess to your recipe. Almond milk has a more neutral taste, soy milk is more creamy, hemp milk is more grainy. 
2. Vegetable Broth
Anytime you see chicken or beef broth or stock listed in a recipe, you can simply get a vegetable version for it. Vegetable broth is very easy to find. Stock up on low-sodium, no-chicken broth. Making your own vegetable broth is also super simple.   
3. Cashew Cream
When you see a cream or cheesy sauce or cream in a recipe, you can easily swap it out for cashew cream. Blend cashews with water or use hemp seeds instead of cashews. The taste is neutral and it makes a delicious creamy sauce. Simply put cashews in a blender with water or plant milk and make thicker or thinner based on your recipe. You can easily add nutritional yeast, herbs, and flavors to make sauces and dressings.
4. Tofu
Many people are intimidated by tofu. Tofu is very versatile. You can make a scramble, a sauce or pudding, press it and make it crispy, or add to air fryer. You can bake tofu at a high temperature and make a tofu steak out of it. It will absorb any flavor you add to it. Stir-frys are also amazing with tofu.
5. Mushrooms
Mushrooms make an awesome replacement for ground meat. Use mushrooms in any bolognese, tapa, or taco recipe calling for meat. Mushrooms act similar to ground meat. They have a meaty texture and also provide many health benefits. Mushrooms are packed with nutrients, including Vitamin D and also support immune function. There are many varieties of mushrooms. Portobello mushrooms make great steaks and burger substitutes.