Mike's Story: How a Life-Altering Heart Attack Led to the Beginning of Whole Harvest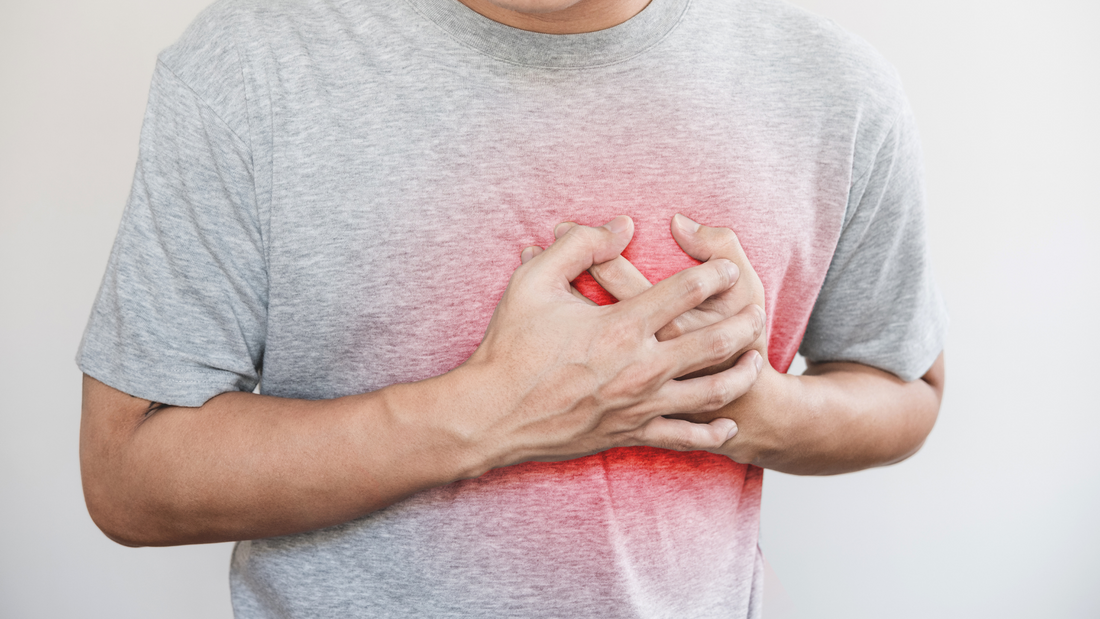 Whole Harvest is the result of one man's personal experience with a life-altering health transformation.

Mike was always pretty fit.
He was healthy, not overweight. He definitely knew the importance of daily exercise. While he enjoyed working out on a regular basis, his diet was questionable—Diet Coke and pizza were staples.
He felt that exercise alone was enough to maintain his health.

The event no one saw coming happened when Mike was 42. He felt chest pains after coming home from the gym, and it became difficult to breathe. The symptoms persisted for a while, so he got in the car and drove to the nearest hospital, where he was quickly diagnosed with a heart attack.

The cardiology team implanted two stents and ordered him to change his diet to include healthy portions of meat and foods like salmon, olive oil and even red wine (which doctors say are heart-healthy foods!).
After about 16 months of diligently doing everything the doctors prescribed, another emergency required a third stent.

Three stents later, he was back at home researching and planning lifestyle changes he could implement to make sure this never happened again. He was certain that if he wanted to live a long, happy, healthy life, he must change what he ate.
His research led him to discover Forks Over Knives and Dr. Caldwell Esselstyn of the Cleveland Clinic, whose book, Prevent and Reverse Heart Disease changed his life.

After watching the documentary Forks Over Knives, Mike considered the possibility that a plant-based diet might be the answer. The facts checked out, so he set out on his plant-based journey by eating fresh, whole-food meals.
It quickly changed his life to such an incredible degree that he now wants everyone to feel as amazing as he has since adopting a plant-based lifestyle.
That's why he founded Whole Harvest.

Today he shares his good fortune with others by offering healthy, plant-based meals that contain no oil, meat, or dairy, and are low in sodium.
He knows firsthand how hard it can be to make the change. His on-the-go lifestyle leaves no time to research recipes, shop for fresh ingredients, and prepare meals at home that actually taste GREAT.

All Whole Harvest meals are 100% plant-based, chef-prepared, never frozen, and available for shipping. Mike wants to make it as easy as possible for others to unlock the healing power of a plant-based diet. There are dozens of meals on the Whole Harvest menu; something for every taste—even for picky eaters.

Whole Harvest isn't your typical health food delivery service.
No, it's personal—the origins of which were inspired by Mike's actual health transformation story. It's a story with a happy ending that just keeps getting better as more people experience the incredible health benefits of a plant-based diet and Whole Harvest meals.