We're not your ordinary meal delivery service.
Many meal delivery services say that they're whole food, plant-based. If you look closely, you'll notice they've snuck in some oils, processed ingredients, and a whole lot of sodium. How is that helping you improve your health? And beyond that, how can all those extras taste good?
Only Whole Harvest is:
100% Whole Food Plant-Based

Nothing processed or manufactured! Each meal is made from scratch and delivered to you!

100% Fresh

We use a unique vacuum-sealed packaging that hits the pause button on freshness.

100% Oil-Free

No shortcuts here! Our meals are cooked without artery-damaging oils or other harmful additives!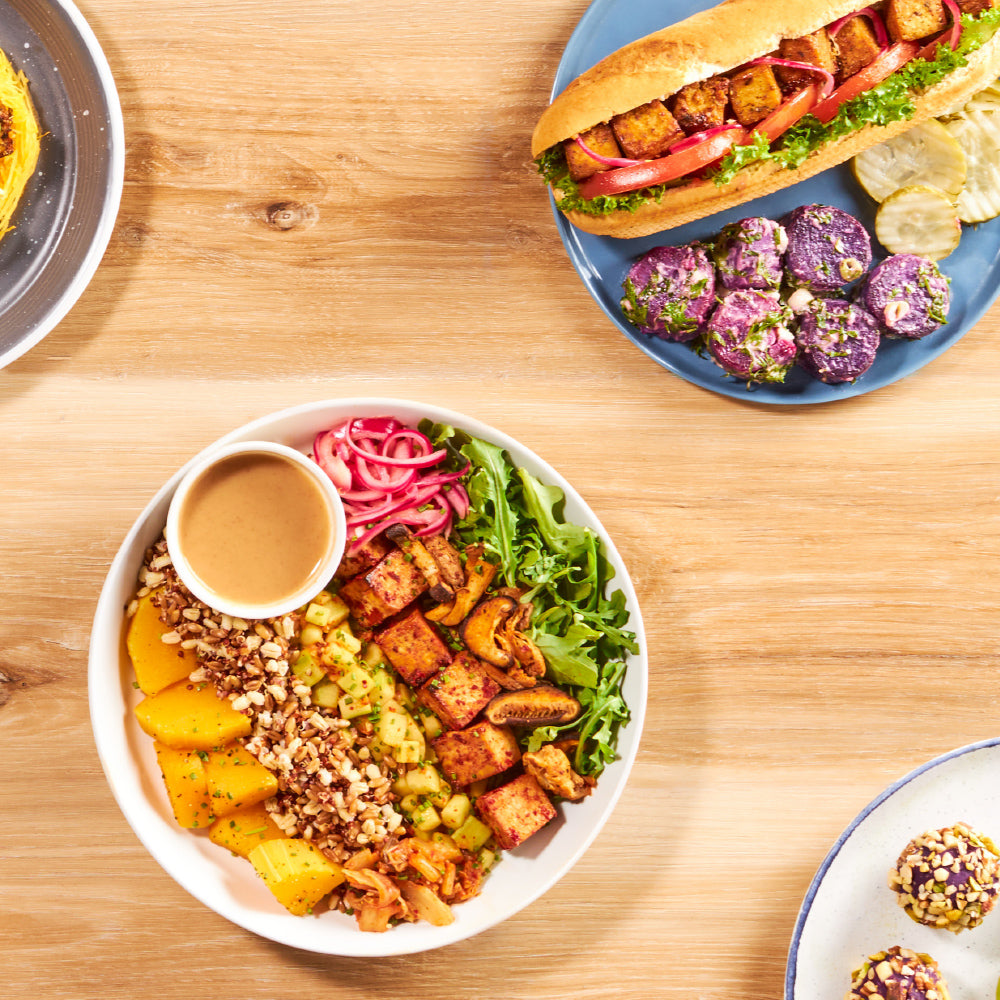 Too busy to cook?
Are you juggling a full work schedule and leading a busy lifestyle at home? Whole food plant-based eating can require a lot of prep — so many veggies to cut and so little time!
Not to worry, Whole Harvest to the rescue! We take all the hard work out of eating healthy, delivering only the freshest, best tasting whole food to your doorstep.
Food is personal – and so are your Whole Harvest meals.
This isn't your ordinary program where we tell you what to eat and when. Throughout the 21-Day Plant Powered Reset, you're in the driver's seat — choose the meals that you want to enjoy! Lasagna twice in one week? Beet bowl for breakfast? We won't judge, especially when Whole Harvest makes it this easy to choose healthy!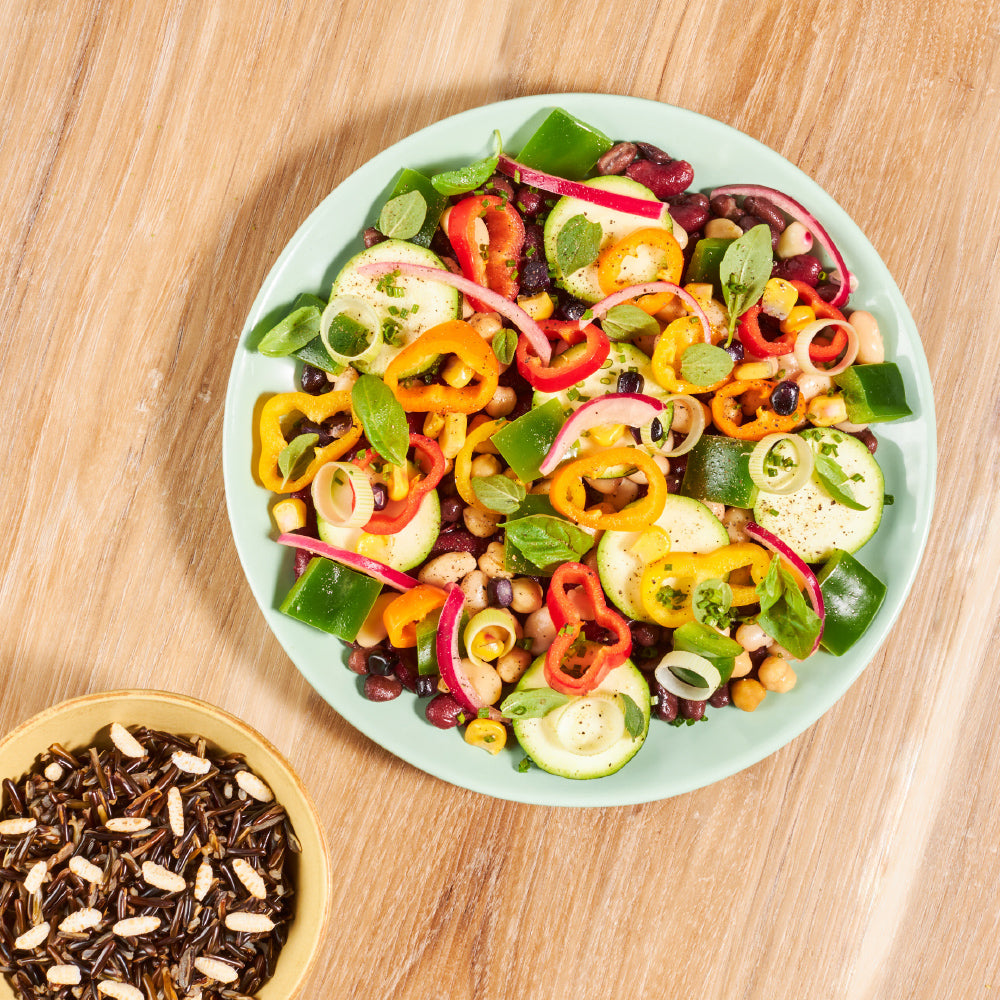 Why oil-free?
Whether we realize it or not, most of the foods we eat have a substantial amount of oil. These empty fillers add calories, have no nutritional benefit, and may even cause substantial health issues. Cooking without oil unleashes the natural flavors of food and offers incredible health benefits.
Take control of your health — on your terms.
Choose the foods that you want to enjoy and get on the path to better health — and conquering those chronic issues you've been battling for years! 21 days just enough time to start: 
Losing weight
Improving blood sugar (insulin) regulation
Experiencing better digestion
Reducing inflammation
Developing new, healthy habits
Raising energy levels and boosting longevity
Allowing better absorption of nutrients from food – to fuel our bodies the right way!

With results like these, you'll want to keep enjoying Whole Harvest, even after the 21-Day Plant Powered Reset has ended!
Have we mentioned the delicious food?
Whole Harvest creates the craveable entrees you love — and some new ones you've just got to try! Find a new way to experience the soothing comfort foods you've always loved and expand your tastebuds to enjoy rich, international flavors!

Take the First Step Toward a Healthier, Happier You
How does the 21-Day Plant Powered Reset work?
Review your health with a doctor.
Get preliminary labs drawn — to establish a baseline of where your health is at.
Enjoy 21 days of delicious, fresh-cooked whole food plant-based meals with no additives.
Receive daily inspiration delivered straight to your inbox — with yummy tips to personalize your meals, motivation to keep going and simple recipes that you can try at home.
Check up on your health, with additional labwork to see how you've benefitted.
Talk about your progress with your health practitioner and plan how to keep going!
We get it — change can be hard.
And alongside some unforgettable food, Whole Harvest delivers uncompromising support.
Each day, you'll find motivation right in your inbox. You'll also receive tips from our chefs on how to make the amazing whole food plant-based meals even more delicious than when they arrived on your doorstep! (We didn't think it was possible!) As if that weren't enough, we'll share some amazing (and simple, we promise) recipes that you can try, right in your own kitchen. The Whole Harvest team will be with you, every step of the way.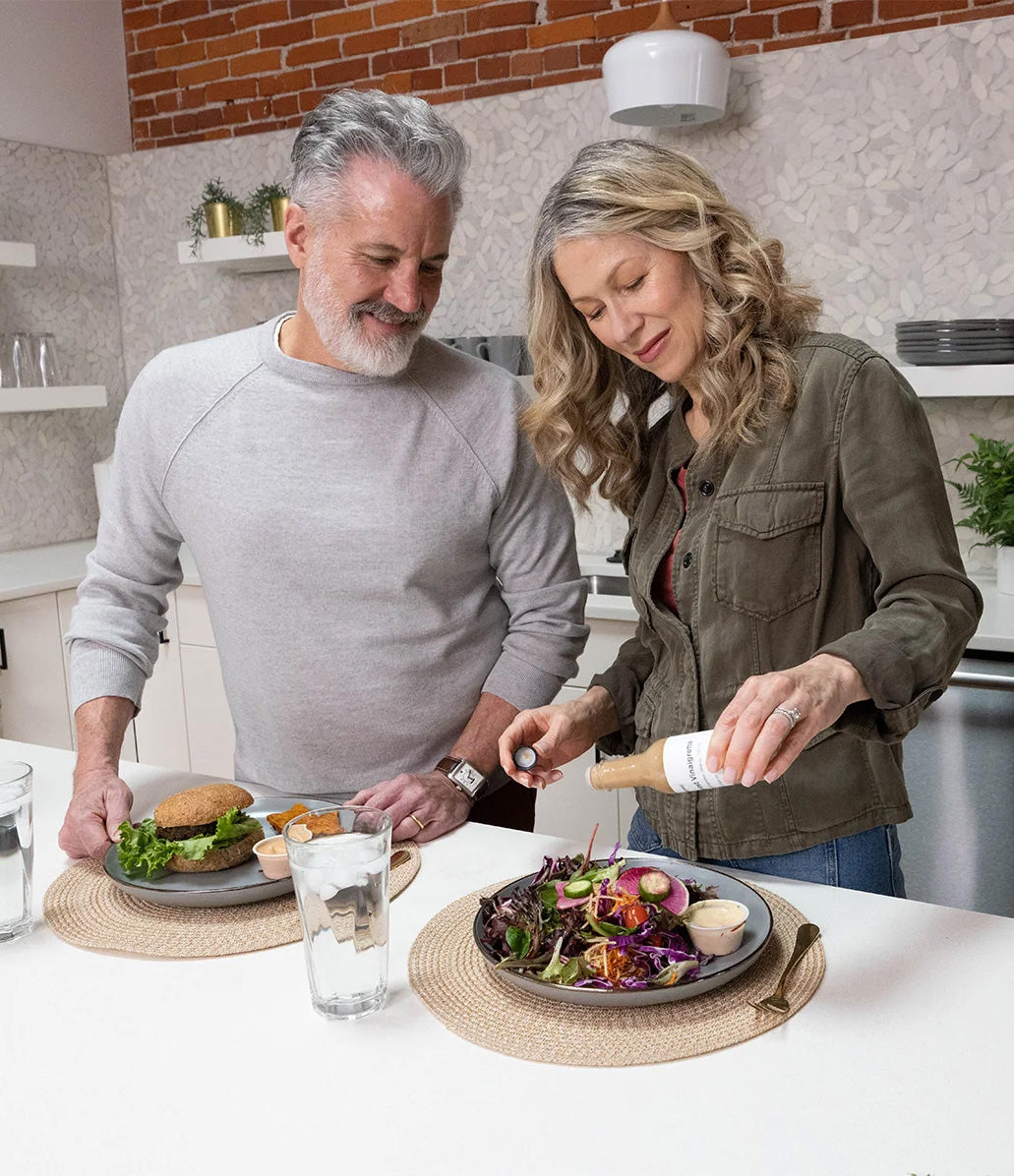 21 days is the perfect length of time for you to kick those cravings for the Standard American Diet to the curb.
We've grown accustomed to unhealthy, hyper-processed, foods filled with fat, sodium and sugar. So much so, that we've become desensitized to them. But every 10 days, tastebuds change and we can develop new flavor preferences.
It's never too late to hit the reset switch for your health — and Whole Harvest can help!
Get Started
Choose Your Plan
21 Meals

Delivered each week for 3 weeks

Experience our 21-meal plan, covering breakfast, lunch, and dinner. Effortlessly dive into your health journey, knowing that every meal is taken care of, leaving you free to focus on your goals.

Select Plan

14 Meals

Delivered each week for 3 weeks

Elevate your nutrition with our 14-meal plan designed to fuel your day. Covering both lunch and dinner, it's the ideal solution for tackling the trickiest meals during your hectic schedule.

Select Plan