5 Easy & Delicious Whole Food Plant-Based Breakfast Recipes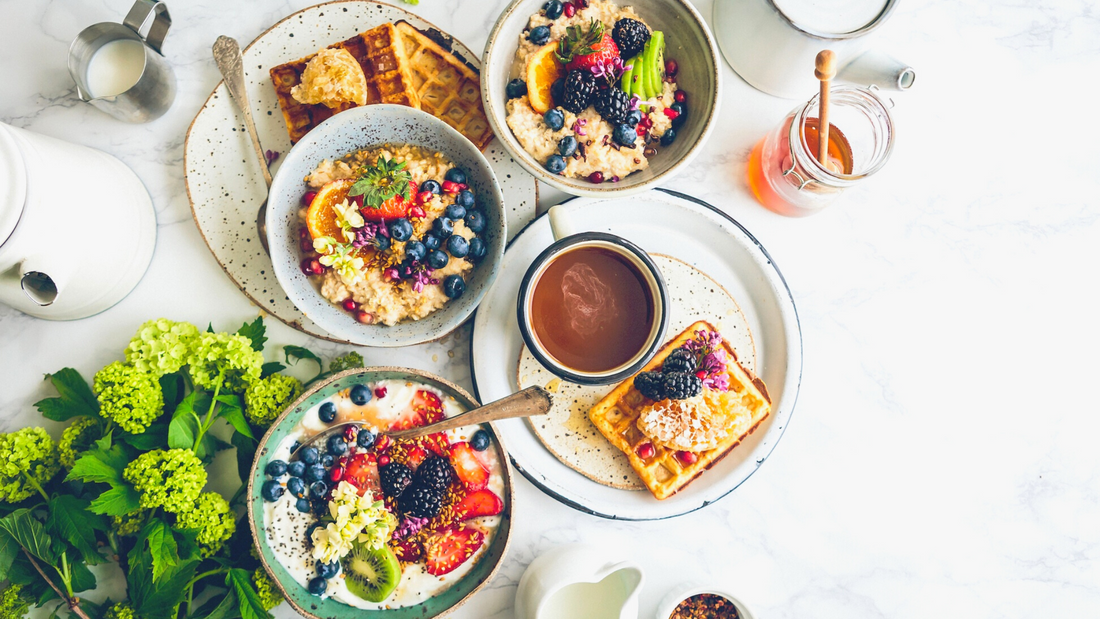 These 5 plant-based breakfast recipes are easy to make and delicious. By starting your day off with a breakfast packed with plant-based nutrients, you'll experience more energy, a better mood, and reduced levels of anxiety and stress through the day.
1. Chickpea Omelet
(Source: Forks Over Knives, Ann and Jane Esselstyn)
Made from chickpea flour, this egg-free omelet is a great way to start your day. Nutritional yeast, garlic, onion, mushrooms, and other fresh ingredients give this omelet flavor and nutritional content. Top with your favorite salsa, hot sauce, or other veggies. 
2. Banana Chai Vanilla Smoothie
(Source: Walder Wellness, Carrie Walder, MS, RD)
This smoothie is loaded with nutrients to kick-start your day. Banana, avocado, nut butter, seeds, and almond milk makes it a perfect breakfast or midday treat to boost your energy and fuel your body with healthy fats, fiber, and nutrient-dense ingredients. 
 Check out what's on the breakfast menu this week at Whole Harvest.
3. Whole Wheat Vegan Waffles
(Source: Love and Lemons, Jack and Jeanine)
These waffles are too good to save for weekend brunch. This star ingredients of this simple recipe are whole wheat flour, almond milk, a squeeze of lemon juice, cinnamon and more. These whole wheat vegan waffles have a buttermilk flavor and light texture. Easily freeze and toast for easy breakfasts. 
4. Spicy Tempeh Breakfast Sausage
(Source: Minimalist Baker)
Who doesn't love a savory protein to start their day? These vegan sausages are loaded with spices to add layers of flavor. The best part? This recipe only requires 1 bowl, making clean-up super simple. 
5. Healthy Zucchini Bread Steel Cut Oatmeal
(Source: Walder Wellness, Carrie Walder, MS, RD)
This recipe is easy, vegan, gluten-free and can be prepared in a large batch to reheat through the week. Get your load of veggies in for breakfast. Zucchini is packed with antioxidants, fiber, vitamins, magnesium, and more. Top with chocolate chips, nuts, or nut butters!
Check out
 

Whole Harvest's meal plan -- fresh, plant-based, ready-to-eat meals delivered to your door!