5 Must-See Plant-Based Documentaries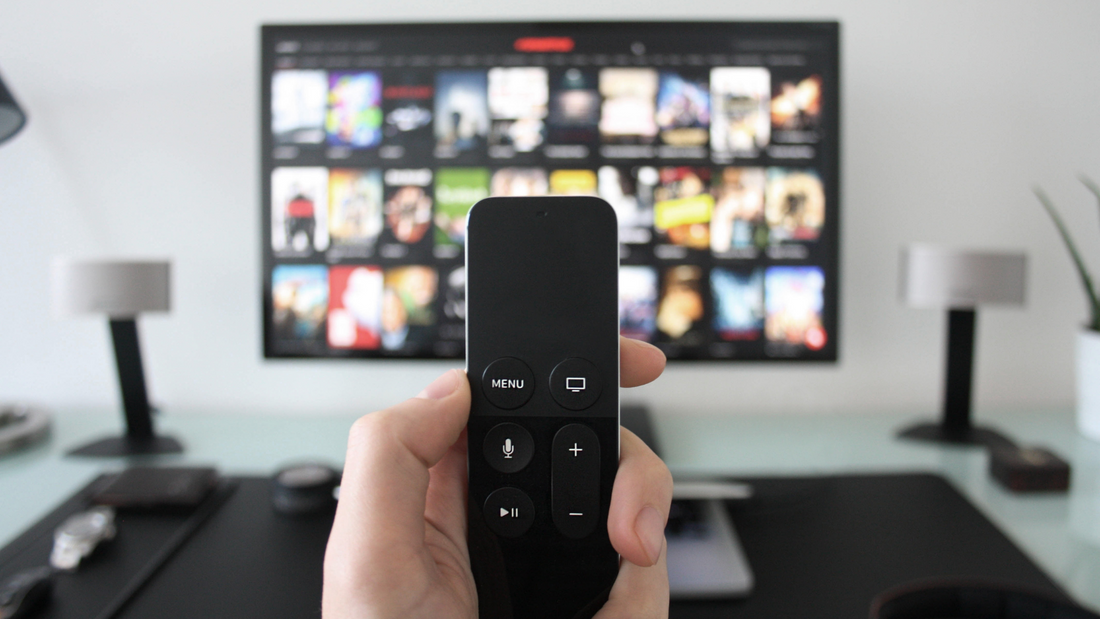 Are you interested on a journey towards a healthier you and a greener planet?
Dive into our curated list of the best plant-based documentaries that are currently stirring conversations and inspiring transformations worldwide.
Whether you're a seasoned vegan or whole food plant-based eater or new to the concept, these powerful films are a treasure trove of information, debunking myths, and showcasing the undeniable benefits of a plant-based diet.
Discover how switching to plant-based nutrition can be the best decision not just for your health (from reversing heart disease to diabetes), but also for the environment and animal welfare. Let's explore these eye-opening narratives together.
If you're curious about adopting a plant-based lifestyle or simply want to learn more about the benefits of a plant-based diet, documentaries can be a great place to start.
Plant-based documentaries not only showcase the positive impact of a plant-based diet on our health, but also shed light on the environmental and ethical reasons to consider this lifestyle.
In this blog post, we'll be sharing five must-see plant-based documentaries that provide insight into the benefits of a plant-based diet and the reasons why so many people are making the switch. From health benefits to environmental impact, these documentaries cover it all and are sure to leave you inspired to make positive changes in your own life.
1. PlantPure Nation
The documentary PlantPure Nation (7.4/10 IMDb) tells the story of Nelson Campbell, son of world-renowned nutritional scientist and author Dr. T. Colin Campbell, in his quest to spread the message of one of the most important health breakthroughs of all time, the healing power of a whole food plant-based nutrition diet.
Nelson's goal was to demonstrate that a whole food plant-based diet would lead to significant and measurable health improvements in just 10 days. 
He also wanted to demonstrate that such a diet would be easy to follow and indefinitely sustainable. This documentary reveals the historical suppression of the truth of whole food plant-based nutrition, featuring many prominent plant-based doctors and researchers. 
As Tom says, "The truth is a stubborn thing. It doesn't go away."
PlantPure Communities was created to examine the intersection between food choices, human health, planetary preservation, food justice, and animal cruelty; and it concludes with an inspiring call to action.
>

Where to watch:

Stream for free on YouTube, below, or Tubi
2. Forks Over Knives
Forks Over Knives (7.7/10 IMDb) examines the profound claim that most, if not all, chronic diseases that afflict us can be controlled or even reversed by eliminating animal-based and processed foods.
This documentary focuses on the journeys of nutritional biochemist and best-selling author Dr. T. Colin Campbell and Cleveland Clinic cardiac surgeon Dr. Caldwell Esselstyn.
Through individual case studies, Forks Over Knives documents that cardiovascular disease, cancer, and diabetes can be prevented and even reversed by an optimal whole food plant-based diet.
The journeys of individual patients showed they were able to reverse chronic disease in a matter of weeks and dramatically change their lives.
The documentary examines the consequences of the demise of our food system through the context of government policy, corporate influence, environmental degradation, human injustice, and animal compassion.
>

Where to watch:

Stream for free on Forks Over Knives, Amazon, Tubi, iTunes or VHX
3. What the Health
What the Health (7.2/10 IMDb) follows filmmaker Kip Andersen as he uncovers the secret to preventing and even reversing chronic diseases through a whole food plant-based diet. What he finds is collusion and corruption in government and big business that is costing us trillions of healthcare dollars and the omission of key health studies that could empower the public to take control of their own health. 
Kip also touches on the damage animal agriculture has on the environment, harms to wildlife, the ethics of animal-food processing, and the degradation of communities of color.
What the Health will teach you essential truths about nutrition and give you the tools to discern the healthcare dogma that disempowers the public.  
>

Where to watch:

Netflix 

4. The Game Changers
The Game Changers (7.8/10 IMDb), executive produced by Arnold Schwarzenegger, Jackie Chan, and James Cameron, focuses on the benefits of the whole food plant-based lifestyle for athletic performance. 
Ultimate Fighter champion and Special Forces trainer James Wilks is the featured athlete, who suffered a major injury during training which sent him to a wheelchair and kept him from working for 6 months. Doing diligent research, he discovered the benefits of whole plant foods for recovering from his injury.
The Game Changers highlights the testimonies of plant-based athletes with the evidence-based research of prominent plant-based doctors. Featured athletes who have transitioned to a plant-based diet for health reasons as well as performance improvements, include world record distance runners, Olympic medalists in cycling, NFL players, MMA fighters, Olympic weightlifters, and competitive bodybuilders.
Dr. Dean Ornish reveals there is one universal diet that helps with athletic performance as well as reducing the risk of cardiovascular disease, cancer, and diabetes – and that is the whole food plant-based diet.
The Game Changers film challenges the masculine identity associated with meat. Strongman champion Patrick Baboumian says, "Someone asked me 'how can you get as strong as an ox without eating any meat?' and my answer was, 'have you ever seen an ox eating meat?'"
Regarding the idea that real men eat meat, Arnold Schwarzenegger proclaims, "You've got to understand that's marketing. That's not based in reality." 
>

Where to watch:

Netflix

5. The Invisible Vegan
The Invisible Vegan (7.4/10 IMDb) beautifully brings together the intersection of physical health, planetary stewardship, human injustice, and animal compassion through the lens of the African-American experience. 
The documentary begins with the personal story of Jasmine Leyva, a 30-year-old black actress, filmmaker, and director of The Invisible Vegan. Jasmine talks about her unhealthy childhood and reveals her journey to a plant-based lifestyle, which promoted better health as well as an increased sensitivity to the impacts of animal agriculture on environmental destruction and animal suffering.
The Invisible Vegan challenges the cultural identity of the stereotypical African-American diet. The documentary reveals that African heritage is one of accomplished farmers who knew how to take care of the land and ate primarily plants. By contrast, the cultural African-American diet is rooted in slavery and is highly problematic for the health of the black community. 
The documentary encourages the African-American community to reconsider the belief that both plant-based health and vegan consciousness are elitist, privileged, or otherwise associated with Euro-centric culture, while recognizing that cultural constructs make it challenging for many in the African-American community to have access to quality produce. Activists Coretta Scott King and Angela Davis were vegan, and Rosa Parks was a vegetarian. Jasmine proclaims,"Plant-based eating has many historic roots in black culture. It's not a white thing. And not knowing that is an ignorant thing."
>Where to watch: Stream for free on Tubi
As you savor the flavors of your Whole Harvest meal, let these ground-breaking plant-based documentaries be the food for thought you need to foster a positive change in your lifestyle.
Each documentary is a stepping stone to understanding the profound impact of our dietary choices, not just on our bodies but on the world around us. Remember, a shift to plant-based living is more than a diet; it's also a movement towards a sustainable and ethical future.
So, if you're ready to be part of this global shift, these documentaries are your must-watch guide. Join the revolution, one documentary at a time, and let the transformation begin!

Grab your Whole Harvest meal, sit on the couch, and learn from some of the most inspirational plant-based experts, enthusiasts, and activists!