6 Mystery Ingredients You May Encounter on a Plant-Based Diet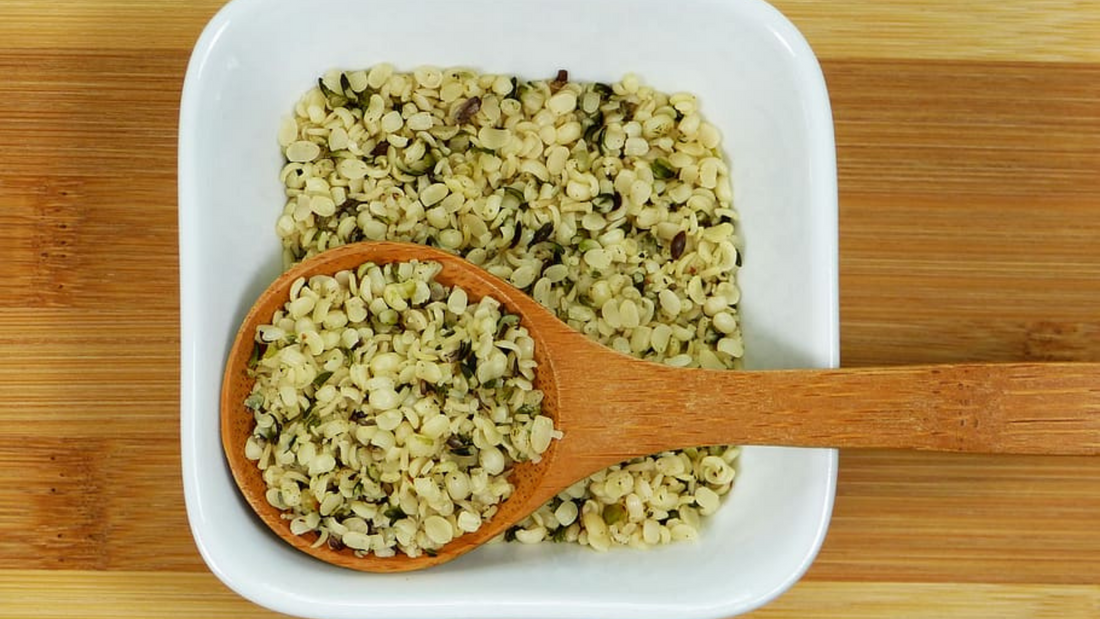 Whether you're new to the plant-based lifestyle or have been committed for years, you've probably encountered a few "mystery" ingredients that are new to you. Here are 6 mystery ingredients you may encounter on a plant-based diet...
1. Nooch
[Image Source: The Minimalist Baker, How to Make Vegan Parmesan Cheese]
Nooch is a slang term for nutritional yeast. Nutritional yeast is a powdered ingredient. It grows on a leaf and it's often fortified with B vitamins but can also be found unfortified. It's a wonderful, cheesy flavoring that is great in dressings and sauces. Nooch adds a delicious umami flavor to any recipe and is an ingredient missing from many plant-based diets. If you want a well-rounded recipe, nooch is a nice way to add balance and some umami flavoring.
How to use: Sprinkle it by itself over salads, soups, or pastas.
2. Aquafaba
[Image Source: The Minimalist Baker, A Guide to Aquafaba]
Aquafaba is simply garbanzo bean or chickpea juice. You can obtain it by either draining a can of chickpeas and saving the liquid, or by cooking chickpeas and reserving the cooking liquid. 
How to use:  Aquafaba can be whipped up into meringue and used as a topping on desserts or used to replace eggwhites in recipes.
3. Liquid aminos
[Image Source: The Minimalist Baker, Creamy Summer Salad (with Crispy BBQ Chickpeas]
The name may be misleading. Liquid aminos is not a source for amino acids or protein. Liquid aminos is very similar to soy sauce or tamari. There are two kinds of liquid aminos - coconut or soy aminos. While there is no nutritional value found in liquid aminos, they are a great source for adding a salty flavor.
How to use: Use as a salt source in recipes. 
4. Miso paste
[Image Source: The Minimalist Baker, 15-Minute Miso Soup with Greens and Tofu]
Miso paste was made familiar in Japanese culture. Miso paste is also used as a salt source and provides a delicious umami flavor. You can find miso paste in the refrigerated section at your local grocery store.  It adds a lot of flavor to any kind of meal. Probiotics found in miso paste.
How to use: Make miso soup with miso paste or use it to flavor any soup, sauce, or dressing recipe.
5. Hemp seeds
[Recipe: The Minimalist Baker, Roasted Broccoli Pasta Salad with Hemp Pesto (V/GF)]
Hemp seeds have lots of nutritional value. Hemp seeds provide a wonderful source of essential amino acids. Hemp seeds also have essential fats: Omega-3 fatty acids which tend to be limited on a plant-based diet. I recommend 1-2 ounces or 30-40 grams a day of nuts and seeds. Many people are allergic to nuts, so hemp seeds make a great alternative for nuts in a lot of recipes. Swap in hemp seeds for cashews cup-for-cup or Tbsp-for-Tbsp because they add the same texture and the same neutral flavor profile.
6. Soy curls
[Image Source: Healthy Slow Cooking, Vegan Southern Style Air Fryer Soy Curls]
Soy curls are dehydrated soy beans. You rehydrate them by soaking them in water, and then marinate and cook them in a pan on the stovetop. Soy curls offer a meaty texture and are great in salads. Many people have reservations with soy, but there is nothing wrong with including soy as part of your whole-food plant-based diet. Soy has been proven to decrease breast cancer reoccurrence and breast cancer mortality in breast cancer patients. Soy also decreases risk for prostate cancer.
How to use: A great substitute for any recipe that calls for meat; top a salad, or serve as a side.